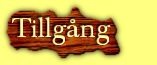 '
Usually there are lots of anglers in front of our finca in the weekends. During the week you may go fishing without being disturbed by others.
Maiz is very popular bait. Throw maiz at the buttom to attract the fish - and take them at the buttom directly from the shore.

We have 2 fishing rods at free disposal at our finca. There is free fishing - no requirement for licences or payment.
Tyvärr, inte ens på svenska.
Angling is very popular in The Lake District of Malaga - and the Gobantes area (in front of our finca) is the best place for carp and black bass.
| | |
| --- | --- |
| | Carp. Gobantes is the best place for carp. Up to 10 kg (22lb) |
| | Black Bass. Gobantes is the best place for Black Bass. |
| | Pike. Very large pike in these waters. Up to 16 kg (35lb) |
| | Barbel. Large barbel waters. Best in autumn and winter. |
| | Iberian Nase. Lost of nase from Autumn to Spring. |