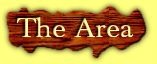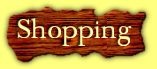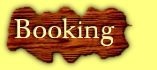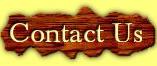 Our beautiful rural finca has been reformed and offers you a wonderful break in one of the most peaceful and unique areas in Andalucia next to the lake "Embalse de Guadalhorce" only 45 mins. from Málaga airport. Here you can enjoy the silence or challenge your body in the amazing surroundings. A true paradise for people who enjoy active life.


We offer holiday apartments for 2 persons in a green area on a 50.000 sqm plot going down to the lake. Here you can enjoy life no matter if you choose to relax in the beautiful surroundings under the southern sun enjoying the peace - or if you prefer to use one of the many activity options that nature offers you and which is just outside the doors of the holiday apartments.

An incredible possibility to experience a unique holiday break in one of the most beautiful areas in the Malaga region.

Come and experience the real Spain, breathing the clear and fresh air in the finest natural surroundings close to delightful small white villages, where time has been standing still for decades and the "mañana" culture still is ongoing. Friendly people with no stress but still live life to the full.
Welcome to our finca - your holiday place in splendid nature of sunny Andalusia.
Sun and lovely climate. Andalusia has 2.852 sun hours a year.
Peace and quiet. Far from the nearest neighbour and away from the traffic.
Beautiful nature. Located near 3 lakes and a national park.
Activities. A wide range of activities in the countryside and by the lake.
WiFi Internet Hotspot. Wireless network for email check.
Environment friendly. Solar energy and biological cleaning.
Not suited for children. Quiet place without facilities for children.
(place nearby for families)