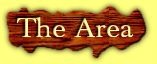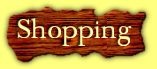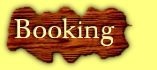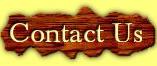 List of protected birds in the national park:

Tachybaptus
Ardea cinerea
Anas platyrhynchos
Accipiter gentilis
Accipiter nisus
Buteo buteo
Falco tinnunculus
Alectoris rufa
Gallinula chloropus
Fulica atra
Scolopax rusticola
Columba livia
Columba oenas
Columba palumbus
Streptopelia turtur
Cuculus canorus
Tyto alba
Otus scops
Athene noctua
Strix aluco
Asio otus
Caprimulgus ruficollis
Apus apus
Apus pallidus
Apus melba
Upupa epops
Jynx torquilla
Picus viridis
Riparia riparia
Ptyonoprogne rupestris
Hirundo rustica
Hirundo daurica
Delichon urbica
Anthus pratensis
Motacilla cinerea
Motacilla alba
Cinclus cinclus
Troglodytes troglodytes
Prunella modularis
Prunella collaris
Cercotrichas galactotes
Erithacus rubecula
Luscinia megarhynchos
Phoenicurus ochruros
Phoenicurus phoenicurus
Saxicola torquata
Oenanthe oenanthe
Oenanthe hispanica
Monticola solitarius
Turdus torquatus
Turdus merula
Turdus philomelos
Turdus iliacus
Turdus viscivorus
Acrocephalus scirpaceus
Hippolais polyglotta
Sylvia melanocephala
Sylvia hortensis
Sylvia communis
Sylvia atricapilla
Phylloscopus bonelli
Phylloscopus collybita
Regulus regulus
Regulus ignicapillus
Muscicapa striata
Ficedula hypoleuca
Parus cristatus
Parus ater
Parus caeruleus
Parus major
Certhia brachydactyla
Oriolus oriolus
Lanius excubitor
Lanius senator
Garrulus glandarius
Corvus monedula
Corvus corax
Sturnus vulgaris
Sturnus unicolor
Passer domesticus
Petronia petronia
Fringilla coelebs
Fringilla montifringilla
Serinus serinus
Carduelis chloris
Carduelis carduelis
Carduelis spinus
Carduelis cannabina
Loxia curvirostra
Pyrrhula pyrrhula
Emberiza cirlus
Emberiza cia
Miliaria calandra
Hippolais pallida
Welcome to our finca - your holiday place at the break of the migratory birds by the lake of sunny Costa del Sol.
The list of protected bird species in the "Desfiladero de los Gaitones" national park is long and interesting - both with migratory birds and 'permanent residents'.
The migratory birds take a well-deserved break around the lakes in Southern Spain before crossing the Streach of Gibraltar and continue over the Sahara dessert. This gives bird entusiasts a great opportunity to experience them during their holidays at the Costa del Sol.
On the marked routes in the national park there are great possibilties to study the bird life. However even when relaxing at the terrase at our finca you may enjoy the view of the rich bird life by the lake.
| | |
| --- | --- |
| | Griffon Vulture |
| | Cinereous Vulture (Black Vulture) |
| | Short-toed Snake Eagle |
| | |
| | Booted Eagle |
| | Bonelli's Eagle |
| | Peregrine Falcon |
| | Eagle Owl |
| | Kingfisher |
| | Thekla Lark |
| | Black Wheatear |
| | Dartford Warbler |
| | Chough |