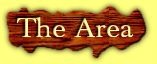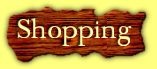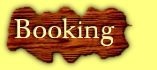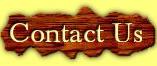 By the lake you will find different restaurants and picnic sites as the area is a quite popular excursion spot. Here you have the option to do different watersports such as kayak or canoeing. You can even fish in the lake, we have a couple of fine fishing rods for free disposal.

Do you enjoy walking or mountainbiking you will find several marked walking paths across the fields. And the mountains behind our finca have some of Spain's best possibilities for mountain climbing. Paragliding and Rapelling is also very popular.

The neighbouring villages are Alora, Antequera, Pizzara, Bobadilla and Campillos. El Torcal is close by and spectaculary formed from limestone weathered over eons of time and its moon-like landscape makes it a "must see" attraction.

By El Chorro you find the most overwhelming natural gorge, here an enormous rock has been divided as with an axe and the edge is very sharp and narrow, it is called La Garganta del Chorro; the throat of the spring. The water runs from the lakes and a bridge connects the two rock sides where the train goes through on the Malaga-Cordoba run.
Alcazar de Bobastro by El Chorro is the remainings of an old Moorish fortress and the ruins of the first chuch in Spain; Iglesia Rupestre de Bobastro.

Our finca is located near Ardales and El Chorro, this area is a thrue Mekka for nature lovers and outdoor entusiasts, no matter age.
The lakes are devided into three different lakes called; Embalse de Gaitanejo, Embalse del Conde de Guadalhorce and the biggest of them all Embalse del Gualdalteba-Guadalhorce, which is the one in front of our finca.
| | |
| --- | --- |
| | Alcazar de Bobastro. The rests of a morish castle. 8 km. |
| | Iglesia Rupestre de Bobastro. Spain's first church. 7 km. |
| | Cueva de Ardales. Prehistoric cave with wall paintings. 20 km. |
| | Cueva de Menga, Viera and Romeral, Antequera. 35 km. |
| | Presa del Chorro. Dam build in 1914-21. 4 km. |
| | Presa de Guadalteba-Guadalhorce. Dam build in the 70's. 2 km. |
| | House of the Engeneer. Precious villa by the lake. 4 km. |
| | La Molina. Roman bridge from the 1st century. 20 km. |