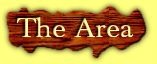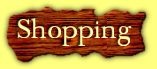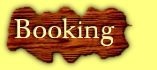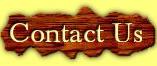 Malaga has been going through a huge development both cosmetic and cultural during the last 10 years. In 2003 the opening of the impressive Picasso Museum took place and today it exhibits more than 200 pieces of his art. Also a visit to the village museum by the Alcazaba-Gibralfaro-fortress and the roman theatre is very intersting. Picasso's native home and the magnificent cathedral. Or maybe just a walk through the city with all its life, small alleys with bussy coffee bars and modern shops on the renovated main street Calle Marques de Larios. Everywhere lots of life and joy.


Antequera is a very historic city and the city with the highest amount of churches per inhabitant in Spain (200). Here the Santa Maria la Mayor and the Iglesia Colegial de San Sebastian are the most impressive. A medieval fortress on the top of the mountain overlooks the city and in the city center you will find the bullring where a cosy restaurant/museum serve you the best tapas and a good glass of Spanish Sherry while you can experience the bullfighters stories through times. 3 big prehistoric caves; Cueva de Menga, Cueva de Viera and Cueva del Romeral by Antequera is also worth a visit. And then you can enjoy El Torcal on you way home, the amazing stone formations which reminds you of a moon landscape.

Our finca is close to Malaga and some of the world's most appreciated cultural tresures such as the impressive Alhambre Palace in Granada, the big moorish moske in Cordoba with the beautiful columns, La Giralda cathedral in Seville and not to forget the bullring and the impressive bridge in Ronda.
| | |
| --- | --- |
| | Granada. La Alhambra. At top 100 over World sights. 140 km. |
| | Cordoba. La Mezquita. At top 100 over World sights. 145 km. |
| | Ronda. The bridge and Spain's oldest bullfighter arena. 70 km. |
| | Sevilla. The Cathedral and Alcázar. World heritage. 180 km. |
| | Gibraltar, British Crown Colonia. 200 km. |
| | Morocco. 200 km and 45 min. fast ferry. |
| | Malaga. The Picasso museum and Alcazaba. 68 km. |
| | Antequera. Iglesia Colegial de San Sebastian. 30 km. |