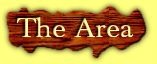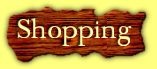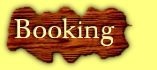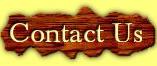 The area's flora is a true pleasure for everyone. Lots of aromatic pine, eucalyptus, olive, oak tree, cactus and cypres. Smaller vegetation as rosemary, thyme, vild roses and different flowers make small bushes upto 40 cm high. No matter the time of the year the nature is always covered in the most beautiful colors and the air is fresh and clean.
In the area around Ardales - one of the many small white villages - you will find the cave Cueva Dona Trinidad Grund. Inside the more than 20.000 year old cave you can see mural paintings of bulls and deers.
A rich bird and animal life is to be found inside the nature reserve. Here you can meet the Iberian goat, wild rabbits, fox, dormouse, badger, wild cats and all kinds of lizards and geckos. But only harmless animals.
In the air such magnificent birds as the golden eagle, the kestrel, the vulture and hawkish can be seen hovering. Horned owl and innumerable smaller birds as sparrow, reed warbler, thrush, titmouse and chitterlings are close as the lakes are ground area for many birds of passage.

The nature reserve by our finca is called Desfiladero de los Gaitones and has an area of 2.016 hectares situated between the municipalities of Ardales, Antequera og Alora - especially known for the newly restored Caminito del Rey (The King's pathway). The area is characterized by it's many funny and fascinating stone structures which have evolved through thousands of years by water and wind.
A dramatic and lovely tourist attraction is La Garganta del Chorro; a 3 kilometre long and 400 meter high gorge, which connect the three lakes; Embalse de Gaitanejo, Embalse del Conde de Guadalhorce og Embalse del Guadalteba-guadalhorce by the river Guadlahorce that runs to the coast of Málaga. The gorge can now be accessed on the dramatic pathway Caminito del Rey along the steep rocks.
| | |
| --- | --- |
| | Desfiladero de los Gaitones. National park by the lakes. 2 km. |
| | El Torcal. National park with 'Flintstone' rock landscape. 25 km. |
| | Sierra de las Nieves. National park with waterfalls. 30 km. |
| | El Chorro and Caminito del Rey. River coming out throgh a gorge between the rock walls. 8 km. |
| | Embalse de Guadalhorce. Large artificial lake. 100 m. |
| | Predator birds, e.g. eagles, voultures, hawks and wowels |
| | Migratory birds, e.g. the southern nightinggale. |
| | Larger mammols, e.g. iberian mountain goat, wild cat and genette. |