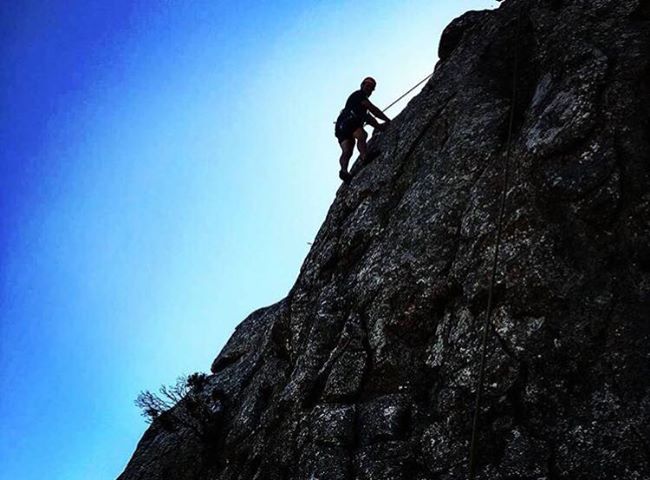 Welcome to Desplomilandia – one of the best rock climbing areas in Andalusia – part of the famous El Chorro climbing area. El Chorro is just 15 minutes drive away. El Arpa is the most beautiful climbing accommodation near El Chorro – and located right by the Desplomilandia climbing area.Desplomilandia consists of 8 sectors and including the nearby "Pozo de la Mona" area; a total of more than 240 routes.
All sectors in Desplomilandia are north-west facing and subsequently in shade until the afternoon. Then the sun comes on the rocks. El Arpa climbing accommodation is located in front of the Guadalhorce lake, with land up to the rock walls of the "La Boda" sector. Right outside our land, you will find another 2 sectors and just up a track road, the rest of the areas are located near a parking platform.The routes are prepared for sport climbing. Please bring your own equipment.
Desplomilandia. 200 – 500 meters from the apartments. 8 climbing
sectors.
El Chorro. 10 km from our finca. Hundreds
of climbing sectors.
Valle de Abdalajís. 16 km. Lots of climbing
sectors.
Rio Turón. Near Ardales. 16 km from our
finca. Several good climbing sectors.
Taco del Molino. Near Teba. 10 km from our
finca. Gorge with several good climbing sectors.
El Torcal. 30 km from our finca. Several
good climbing sectors.
Pozo de la Mona. 3 km from our finca. Small, but
good climbing sector.
---