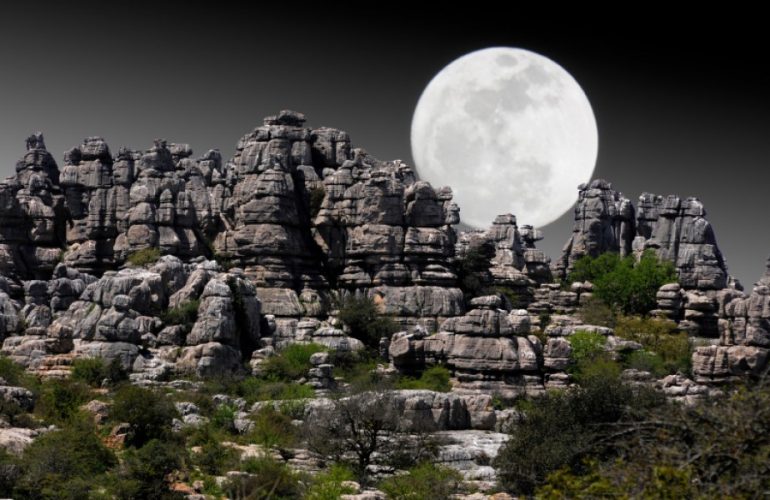 Just outside of Antequera, in the middle of Andalusia, the El Torcal national park is located on top of a mountain, with views all the way to Malaga and the Mediterranean on a clear day. El Torcal is also called the 'Flintstone country' due to the very special cliffs everywhere.
The different rock formations are rising everywhere, with nice little valleys and small trails in between. Overall they form a whole maze of trails, in which you, fortunately, do not get lost, as the hiking routes are discreetly, but well-marked, along the way.
El Torcal is a truly unique nature experience that should not be missed. Unfortunately, it has already become quite familiar, so here are a lot of people – both locals and tourists – but they are spreading well, so it is far from crowded. Avoid the weekends, where it is well filled up with people. On weekdays here are not so many people and on many stretches it feels like being all alone in the midst of the magnificent rock formations. Also avoid rainy and humid days – the cliffs become very slippery.
Choose between 3 walks; the short one, the intermediary one and the longer trip, all 3 taking you through the distinctive formations of cliffs and beautiful green valleys.
---